We offer sportswear and uniforms for any sport, for any occasion.
We supply our customers with name brand products and serve all your printing, embroidery and design needs. All services are done locally in Winnipeg, Manitoba which speeds up delivery and maintains accuracy with design excellence.
Uniforms – Outerwear – Headwear – T-Shirts – Sportswear – Corporate Apparel – Jerseys
Silk-screening – Numbering – Embroidery – Dye Sublimation
Winnipeg Sports Apparel is a locally owned family business specializing in custom team uniforms and custom apparel. Our commitment to quality sets us apart in the sporting apparel business.
We specialize in custom team apparel and dye-sublimated uniforms and apparel, which are created from the latest technology being used in the garment industry. Sublimated team uniforms and apparel are the most durable product to dress your team or corporation in as they will not crack, peel, or fade like traditional screen printing and vinyl products do. Dye Sublimation offers the opportunity to be unique by designing one-of-a-kind uniforms and apparel.

Winnipeg Sports apparel is committed to providing friendly and personalized service to all of our customers. Winnipeg Sports Apparel is your one stop sports and corporate apparel shop!
Volleyball Uniforms - Hockey Jerseys - Basketball Uniforms - Badminton Uniforms - Tennis Clothing
Curling Uniforms - Golf Wear - Speedskating Uniforms - Lacrosse Uniforms - Soccer Uniforms
Darts Wear - Bowling Wear – Dragon Boat Team Uniforms
We offer Embroidery and Silkscreen Printing on quality name-brand apparel from manufacturers such as: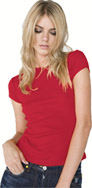 Design (Artwork):
We will work with you and ensure your ideas are attained to look its best. Each project receives over 30 years of graphic arts and embroidery experience. This experience will help you look good and feel good which will assist you and your team to excel in self-confidence and attain a winning attitude.
Contact Winnipeg Sports Apparel
Billie Cross 204-962-3747 or Steve Cross 204-962-1023

Email: scross@winnipegsportsapparel.com